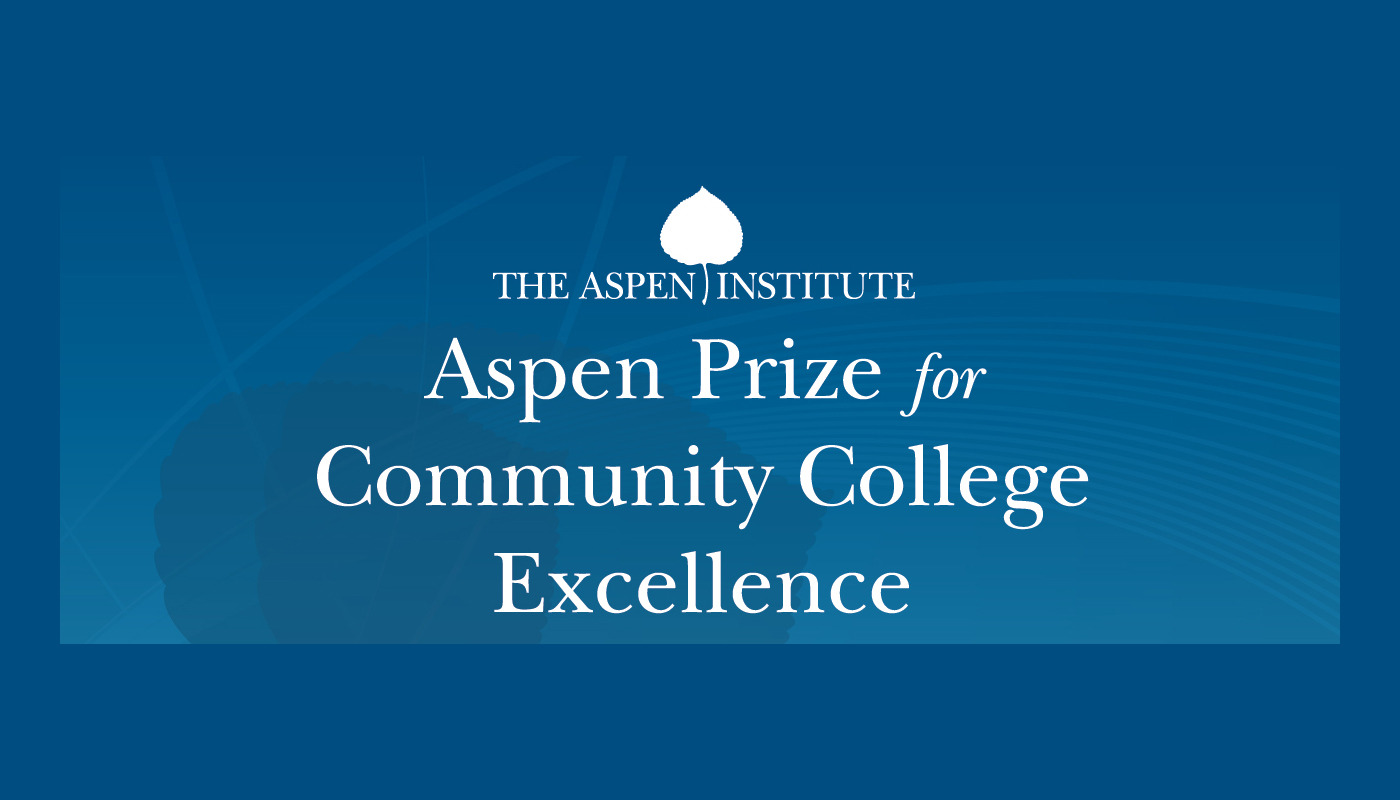 Number 1 in the Nation
In 2013, Santa Barbara City College
received the prestigious Aspen Award for Community College Excellence, recognized as the number one community college in the nation out of over 1,200 colleges.
What makes SBCC so special? Watch the video:
Aspen Prize Overview
What is the Aspen Prize for Community College Excellence?
As the nation's signature recognition of high achievement and performance in America's community colleges, the Aspen Prize is awarded by the prestigious Aspen Institute and honors institutions for quality and focus in four areas:
Student learning outcomes
Degree completion
Labor market success in securing good jobs after college
Facilitating minority and low-income student success
The Prize carries a $1 million award fund.
More Information
Visit the Aspen Institute for more information about the process and prize.
Aspen Institute Announcement
Edith Rodriguez's Inspiring Story
---
Why was SBCC selected?
According to the Aspen jury, SBCC showed outstanding results in the following:
Completion/Transfer: Two out of every three full-time students who begin at SBCC graduate within three years, a rate well over the national average. (SBCC rate – 64%; national average – 40%)
Learning: "Santa Barbara City College sets high standards for students and delivers strong services to enable students to reach them, from a first-rate writing center to specialized support programs for historically under-achieving students.
"SBCC has built a strong culture that consistently drives to improve student success, paying special attention to ensuring that courses and programs align to the academic standards of four-year schools. The result: well over half of the students who enter SBCC and transfer to four-year colleges attain a bachelor's degree within six years of leaving high school.
"The campus is saturated with academic support, including a writing center staffed by trained professionals and proven to improve course completion, and peer tutors embedded in hundreds of class sections. Despite budget cuts, the college expanded its tutoring staff and the office dedicated to transfer arrangements."
"Expanding student development efforts beyond its campus to local high schools, SBCC has created the largest dual enrollment program – which allows high school students to take community college courses – among California's 112 community colleges. SBCC is also helping high-school students, many of whom may not be financially or academically prepared, develop long-term educational plans through college readiness and career counseling programs."
Labor Market: California state records show that the 2011 wages of SBCC student who graduate five years earlier, $42,000 on average, are comparable to the wages of all other workers in the area.
Equity: SBCC achieves a strong three year-graduation/transfer rate for 48% for Hispanic students, who comprise over 30% of the student population. (SBCC rate – 48%; national average – 35%)
---
How are the winners selected?
Round 1- From over 1,000 community colleges to 120 eligible colleges
A national panel of community college experts assembled by Aspen uses a formula based on performance improvement in completion as well as completion for underrepresented racial/ethnic groups to pare down to 120 eligible colleges.
Round 2 – From 120 community colleges to 10 finalists
Each eligible college is invited to submit an application. Once the applications are reviewed, 10 finalists are selected.
Round 3 – From 10 finalists to the winner(s) and finalists-with-distinction
Aspen collects unique data:
data from states on graduates' employment rates and earnings
data from the National Student Clearinghouse on four-year transfer and completion rates
information gathered by experts before and during site visits to the 10 finalists' institutions.
Prominent officials, business and civil rights leaders and community college experts review the data to select the Prize winner(s).